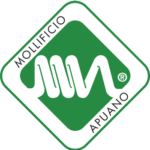 We specialize in the production of springs and various small metal parts. We guarantee production batch uniformity and quality by using machines with an electronic control system.
Read More
Mollificio Apuano has a solid, efficient organizational system and a warehouse of readily available raw materials, meaning orders and urgencies can be dealt with quickly; a warehouse of finished products destined for the marble industry (diamond wire accessories and tools); and a warehouse of finished products for items ordered on a regular basis (available to customers who request them).
Our springs are made of carbon steel (UNI EN 10270), with diameters of 1.30mm to 1.40 mm, and to standard lengths. The springs are supplied in packs of 5000.

Mollificio Apuano produces diamond wire accessories such as spacers, joints, pressers and supports. Go to page and discover the range of products we offer.
Our company is UNI EN ISO 9001-2015 certified, uses machines equipped with built-in control systems, and all parts are also checked and measured in the laboratory with computerised Microstudio instruments. If requested, each supply comes with a Quality Certificate. An efficient batch tracing system allows us to find the analysis certificate of the material used, the name of the operator, the machine and the measuring instruments used in production even years later.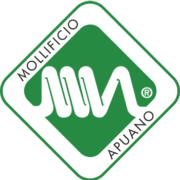 Read More